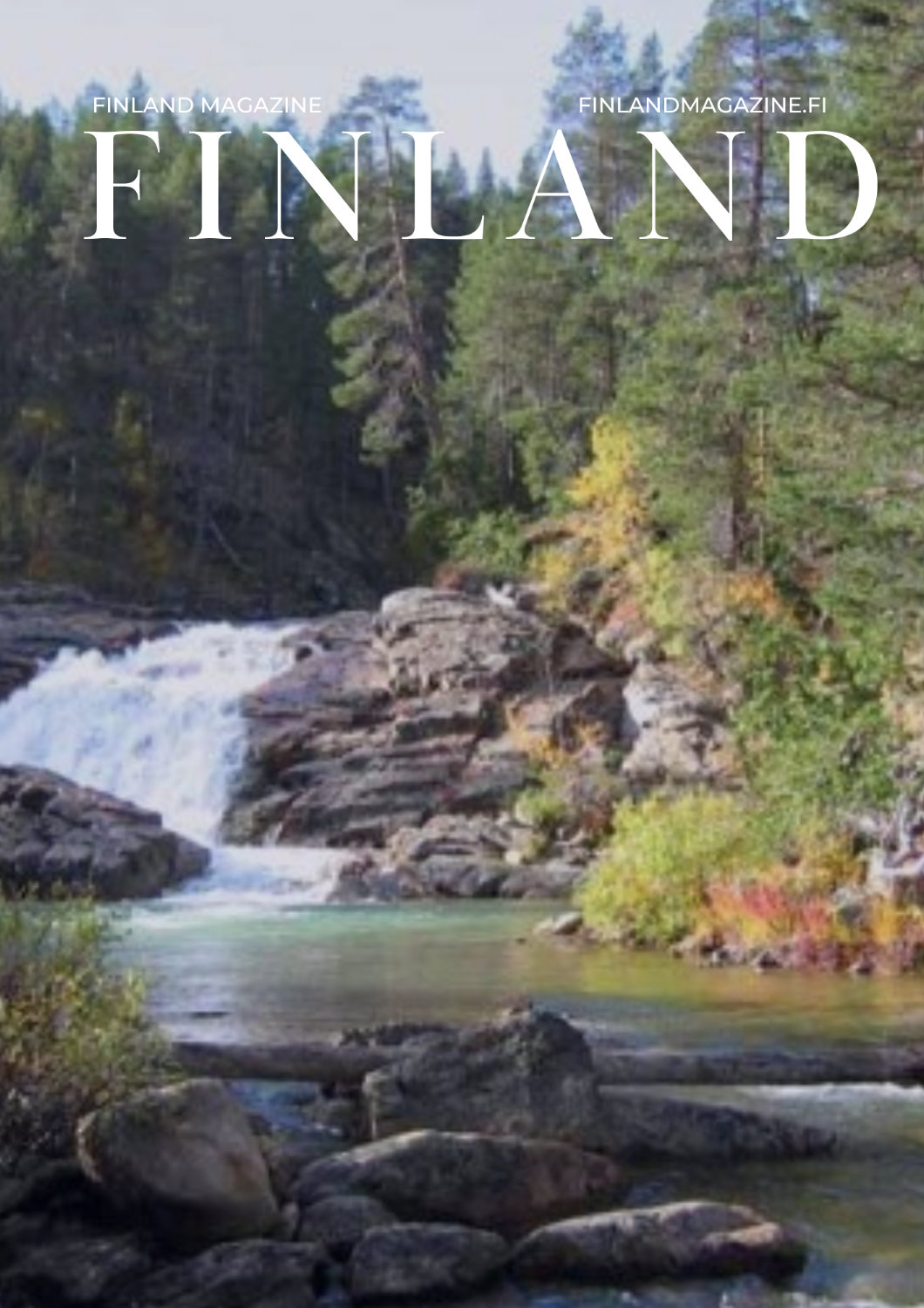 Trip to Lemmenjoki National Park and famous Ravadas falls. Lemmenjoki is the biggest national park in Finland. Ravadas Falls are included in the national park's restricted access zone where movement is only allowed along the marked trails.

First you will be traveling with traditional riverboat along the beautiful Lemmenjoki river about 45 minutes to the Ravadas falls. You'll have some time to explore the national park and famous waterfall. Lunch break by the open fire with stories about the local way of living, Sami culture, reindeer herding and Lappish nature.

After the trip you will visit the home farm and reindeer fence of your host. You will get more info on reindeer herding and local lifestyle. You can also visit the felt atelier of the family's felt artist mother.
Departures on Mondays, Wednesdays and Saturdays ca. 5.6.-30.8.
NOTE, not available during the reindeer calve marking ca. 26.6.-15.7.

Hotel Korpikartano is open all year around. You can contact us to book your stay by email at [email protected]

At Hotel Korpikartano you can experience the beauty of nature in quiet and cosy accommodation with view on Menesjärvi lake. We offer hotel rooms and studios with kitchen in two separate accommodation buildings for a total of 28 rooms.

Hotel Korpikartano is located in Menesjärvi, Finnish Lapland a small Sámi village on Lake Menesjärvi. The bigger village of Inari, known as the centre of Finnish Sami culture is just a 30-minute drive away. Until 2005 Korpikartano served as a Sami village school for children in the surrounding areas and in 2009 it opened its doors to guests.

Hotel Korpikartano is near by of Lemmenjoki National Park, Finland's largest national park. Hotel Korpikartano's is ideal for those seeking peace and quiet. Aurora season is long in Menesjärvi and Inari and Hotel Korpikartano is famous among aurora hunters.

Welcome to the luxury of nature and silence!